Never heard of TV Ears? They could be the answer you've been looking for. If you're experiencing mild to moderate hearing loss, watching your favorite TV shows can be difficult, even if you wear a hearing aid. Reading closed captions can be distracting, and if you have to turn the volume up loud, it can make watching TV uncomfortable for your viewing partner.
Here comes the TV Ears headset to the rescue. The company that designs and manufactures TV Ears specializes in assistive listening devices for people who are hearing impaired. This device has helped millions of people with hearing loss, and hearing specialists worldwide recommend it.
In this article, we will take a look at how TV Ears work, what options are available, and how they stand up to other assistive hearing headsets on the market.
The History of TV Ears
The sound-clarifying headset was first made by the founder and president of the company, George Dennis. He developed the device in 1998 for his father, whose neighbors were complaining about the high volume of his television.
Since then, TV Ears have helped more than 2 million people all over the world, particularly in the U.S., Canada, and across Europe. The company is currently headquartered in Spring Valley, California.
How Do TV Ears Work?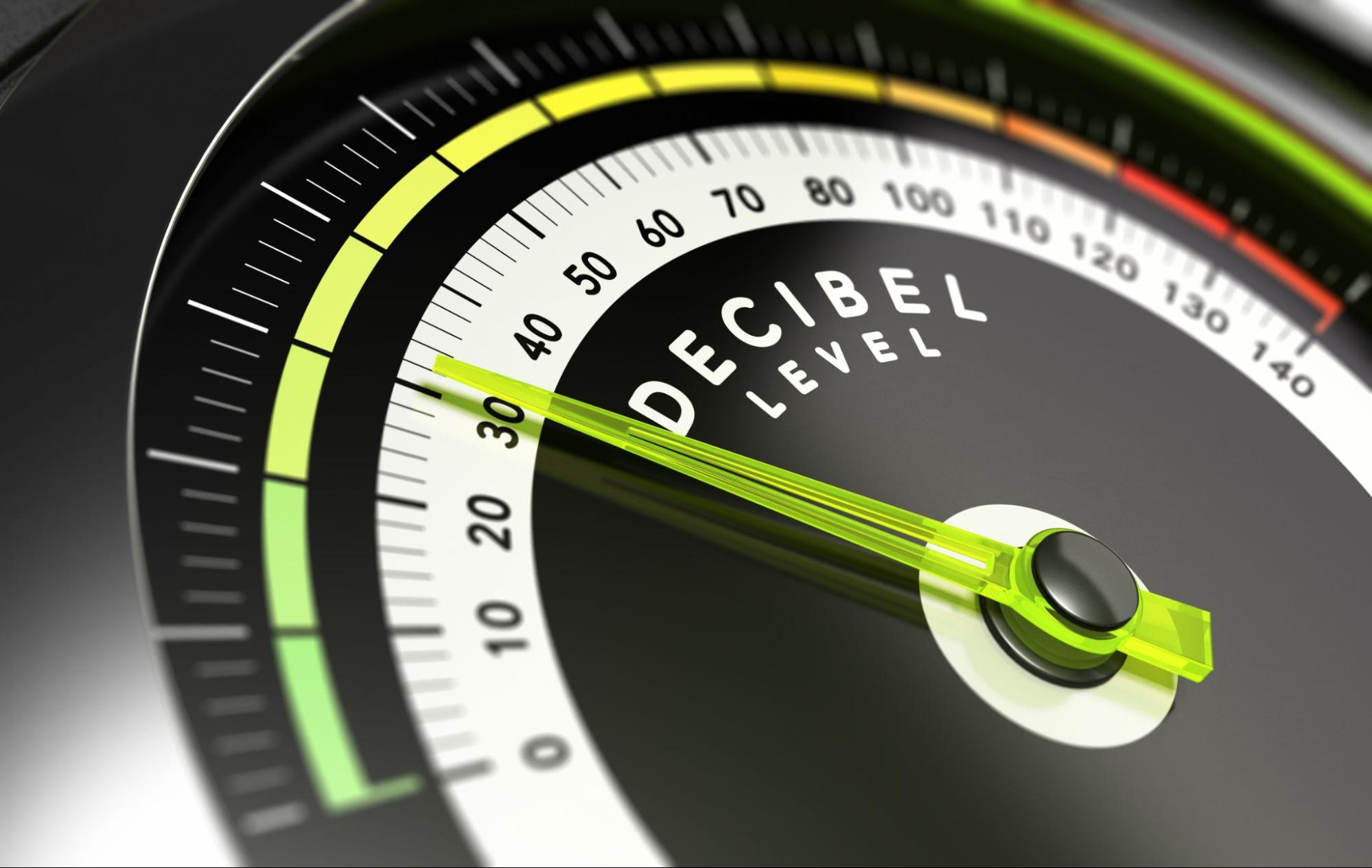 The original TV Ears system has two parts. One is a lightweight headset that hangs beneath your chin. It has two small earbuds that fit snugly inside your ears. The other is a transmitter box. All you have to do is connect the transmitter to your television, cable box, or satellite box via the analog audio out ports or digitally via Bluetooth. Then, position the transmitter to face your favorite viewing seat.
TV Ears use wireless 2.3MHz infrared technology to transmit audio from your television over an area of 600 square feet. Provided you are within the TV's line of sight you will not experience any time delay. The proprietary Voice Clarifying Circuitry cancels background noise and enhances audio so that even low or indistinct sounds, such as accents or whispered dialog, can be clearly heard.
You can adjust the tone and volume directly from your headset, up to 120 decibels, so you can get perfect sound clarity. What's more, TV Ears work separately from the TV's volume control, so you can turn down or even mute your television without it affecting what you hear. Two or more people can use TV Ears with individual headsets connected to the same transmitter.
The only other equipment you will need is a rechargeable battery. This keeps the headset running. It lasts from 4-6 hours on one charge. The battery has a life of 1-2 years depending on how often you use the device. You can buy replacement batteries directly from TV Ears.
The Pros and Cons of TV Ears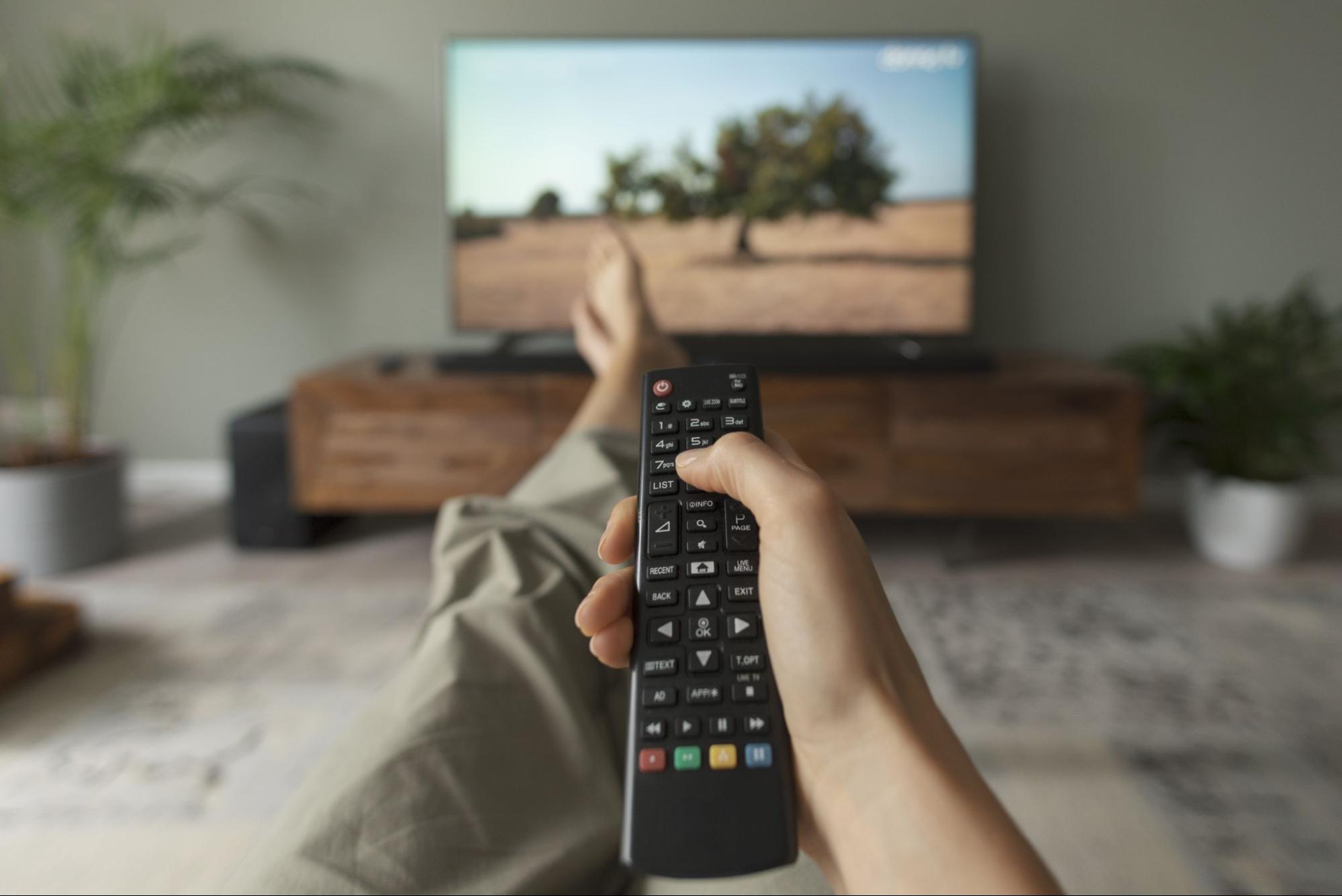 Now that you understand how TV Ears work, let's take a look at the pros and cons.
Pros
Built for comfort:

Compared to many of their competitors, the wireless headset is more lightweight and hangs comfortably below your chin, making it better than wireless headphones. This allows you to watch TV uninterrupted while sitting, reclining, or lying down. The earpieces fit snugly and have foam ear tips.

Sound versatility:

As well as clarifying lower and finer sounds, TV Ears reduces background noise. You can also adjust the headset volume level.

User-friendly:

The TV Ears device is simple and convenient to use. You can listen to your TV at the volume of your choice, without disturbing those around you. So, you can enjoy all your favorite shows with your family and watch the ball game with your friends.
Cons
Limited range of connectivity:

You must be within 600 square feet and a clear line of sight of the transmitter. This means that you may have to rearrange your TV viewing area for this to work.

Fragile headset:

The TV Ears headset is quite delicate, so you must be careful not to sit on it or drop it as it may easily break.
Are TV Ears Right for Me?
Even if you only have slight hearing loss, it can be difficult to enjoy watching TV. You can benefit from using TV Ears while viewing if you:
Have difficulty understanding different accents or dialects

Find it hard to follow whispered speech

Are unable to follow dialogue at the same time as background music
You can also connect the TV Ears transmitter to Pulse-Code Modulation (PCM), Dolby, and Sound Retrieval System (SRS) systems. These features are what make TV Ears the most popular choice for improving TV sound.
What Are My TV Ears Device Options?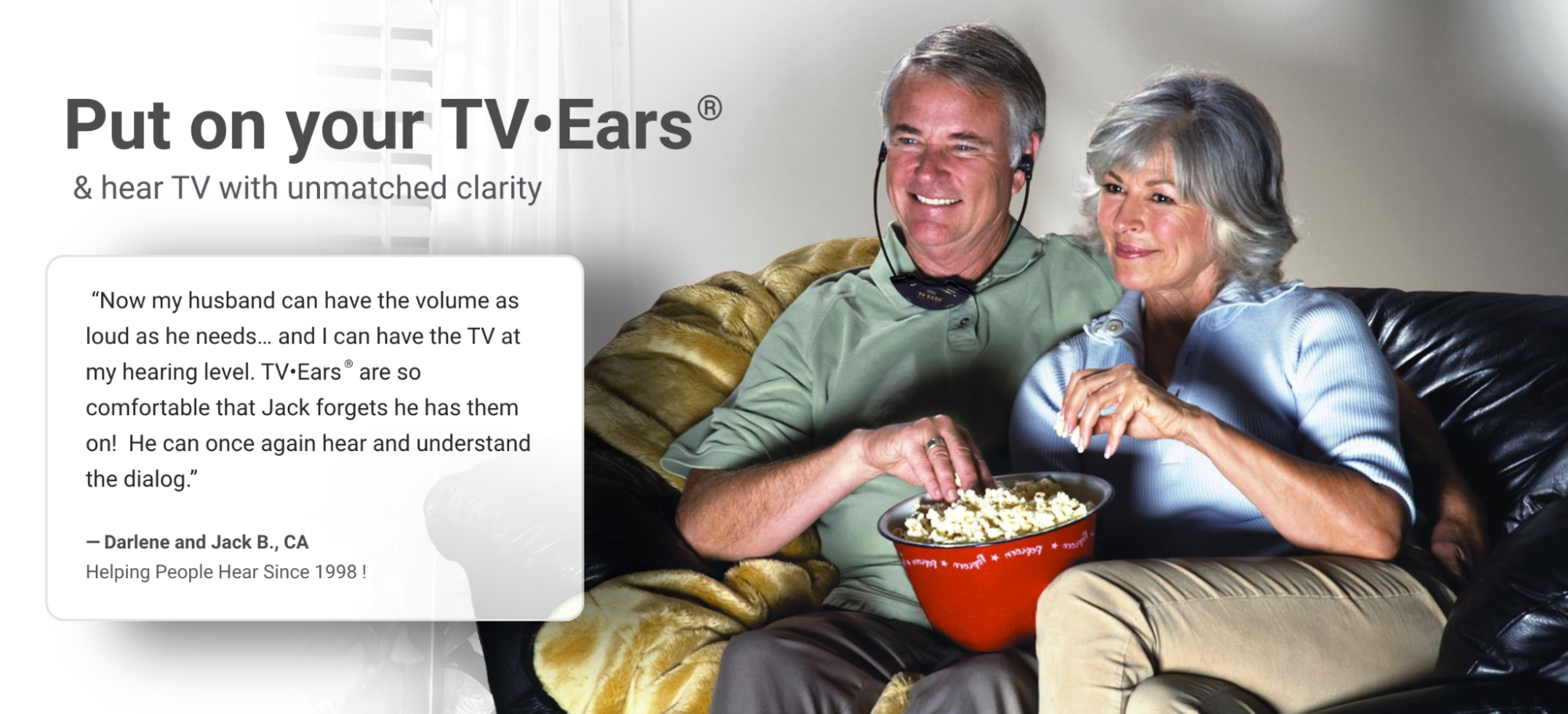 If you enjoy watching television or DVDs, TV Ears may be a good investment. You can purchase TV Ears products directly from the company website, Amazon, or other online retailers.
You have several buying options, as TV Ears offers the following products.
TV Ears Original
The original TV Ears are for analog audio only. The package costs around $120 and includes:
A Wi-Fi headset complete with rechargeable battery

A TV Ears transmitter with two charging cradles

An audio cord suitable for 3.5-mm audio output

An audio cord suitable for RCA audio output

A power cord

An owner's manual

A five-year limited warranty
You can purchase additional headsets and spare batteries separately.
TV Ears Digital
TV Ears Digital is for connecting to digital TVs, such as plasma and LCD versions. It is twice as powerful as the original analog version. The package costs around $150 and includes:
A lightweight TV Ears headset

A TV Ears digital transmitter, which also has analog connections

Digital, 3.5-mm, and RCA cables

A built-in rechargeable battery

A power cord

An owner's manual

A five-year limited warranty
The transmitter can support and charge two headsets simultaneously.
TV Ears Dual Digital
TV Ears Dual Digital has the same features as the TV Ears Digital model but includes a second headset. The package costs around $300.
TV Ears Voice Clarifying Sound Bar
The TV Ears Voice Clarifying Sound Bar is for people who are having difficulty hearing their TV but do not wish to use a headset. It has three different settings to accommodate different levels of hearing loss. It also has a remote control, so you can adjust the volume or mute the sound. As for compatibility, the soundbar works with all TV makes and models.
TV Ears Alternatives to Consider
Here are some alternatives to TV Ears you may also want to consider.
ARTISTE Headphones
Here are the pros and cons of ARTISTE Headphones.
Pros
Priced between $75.95 and $85.95

Headband with over-ear pads

Rechargeable battery with up to 20 hours on one charge

Hi-Fi stereo sound and adjustable volume on the headset

Signal range of up to 100 feet that doesn't require a direct line of sight to the transmitter
Cons
No wireless volume control
Nuheara IQstream TV and IQbuds MAX
Here are the pros and cons of the Nuheara IQstream TV and IQbuds MAX.
Pros
Wireless earbud headphones

Rechargeable battery with between five and eight hours of battery life

Hi-Fi sound and active noise cancellation

Adjustable volume via an app
Cons
Have to buy the transmitter and earbuds separately

Priced at almost $500 to buy both products
TV Listener
Here are the pros and cons of the TV Listener.
Pros
Priced around $130

Headset with earbuds that have adjustable dome sizes

Rechargeable with up to 10 hours of use on one charge

Can switch between TV listening and hearing amplification
Cons
Takes around four hours to fully charge
Are TV Ears the Best Option?
Although there are similar assistive hearing devices on the market, TV Ears provide you with up to three times the power of alternative sound-amplifying headsets. Like the alternatives, it also allows you full control over the volume of your headset, which is separate from your TV. However, the battery life is not as long as that of some of the competitors, and some of the alternatives are less expensive.
If you are having difficulty hearing your television and you continually have to turn the volume up, you may benefit from a hearing test. FreeHearingTest.org offers a free phone hearing screening test. You can take the test over the phone in less than 5 minutes.
You can also take a free online hearing screening test at MDHearingAid.com. The test takes less than 8 minutes.
Freelance Writer
Corinna Underwood is uprooted from the UK and transplanted in the USA. She has been writing about health and wellness for twenty years. She also writes mystery novels.